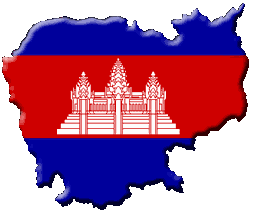 Well, first of all let me introduce myself to the world of cyberspace. I don't know much about computer and never have taken any computer class. However, this is my first time ever that I learned how to create this WebPages. Isn't it cool...:). Thank to a friend of mind Khemaravuth who introduces me to the world of HTML. But if you were to ask me what the heck is HTML stands for, I have no idea what it is. So, please be patient with my new homepage. My name is Steve Vibol Meng. I am currently enrolled at C S U L B (California
State University, Long Beach). This is my last year of getting my BA in Liberal Studies. Well, please excuse all of the messes in here. It's still not completely done as you can see. However, I hope you enjoy browsing through my brand new site. I try to maintain and put in some new stuff to make it more enjoyable to the viewers. If you want to know little bit about me, you can check My Profiles. I will try to update my homepage on a monthly basis.


In addition, I have added some useful websites. These sites contain learning English (E.S.L), Math and other tutorial materials. Internet Instruction Aids Please fell free to browse around.

Please make any comment regarding about my website.
If you have any comment, please E-Mail Me